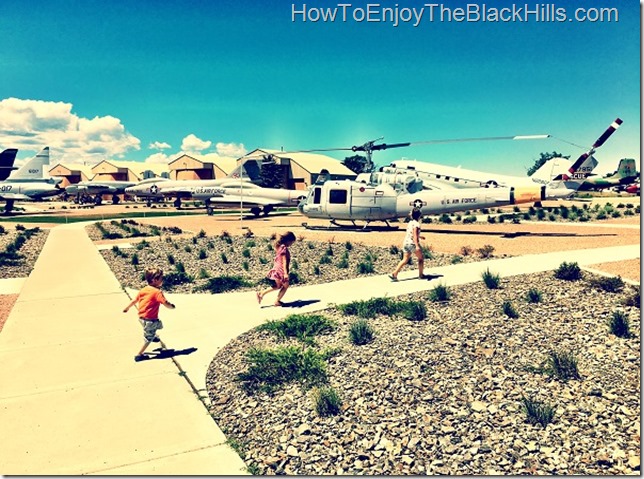 There is a great Air and Space Museum near Rapid City and it is free.  My family and I were really impressed by the number and quality of displays and information.  The museum is located outside the front gate of Ellsworth Air Force Base.
There are more than thirty vintage aircraft.  Everything for helicopters to a B-1 Bomber. There is plenty to see inside the building too.  The kids can even climb into a cockpit.
June 1st to Labor day the museum is open 7  days a week 8:30am to 6pm.  There are even base tours available for a small charge.  Visit the website for off season hours and more information.
How to find the Air Museum
It is only about 7 miles from Rapid City.  Just take exit 67B if east bound, exit 67 if west bound off of Interstate 90.  Turn north and follow the signs