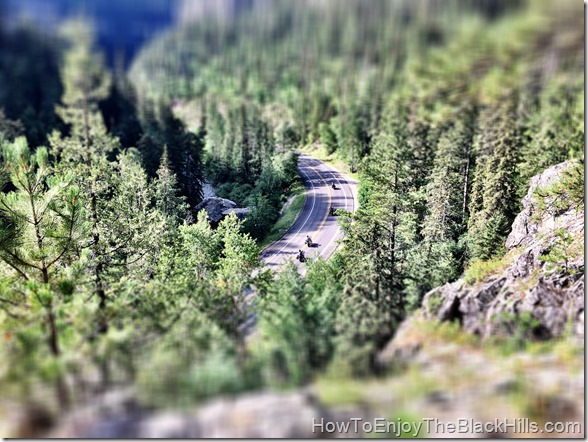 I had a chance to hike to the top of 11th Hour Gulch during the motorcycle rally one morning. I have always enjoyed visiting here.
It is tricky to find. It is just north kissing rock, aka the dice as you can see to the left of the road in the picture. Watch this YouTube video to see where it is.
This is not for everyone. the rocks are slippery and uneven. One must climb a couple of ladders that are not the most sturdy and then you've got to climb up a slippery area at the end to get above the gulch.
However, the views are pretty great from the top. This is really a neat place in the canyon and in the winter it is pretty cool too.
Get off your butt and go explore Spearfish Canyon, it is really a neat place to explore. And, when you are in the area checkout Lookout Mountain Park right in Spearfish.