Do you love the Black Hills?  Do you want to share your great pictures and adventures from the area?  Then you should be a guest blogger.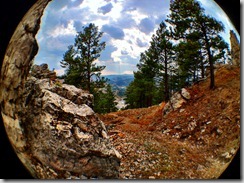 We have several thousand visitors to this website every year.  Not only could you share what you love about the area, but also promote your Black Hills area business or website for free.
What we are looking for
Unique content about a personal experiences
Good photos
No affiliate links
May have two links to your own websites
Only things you like about the Black Hills
May get your own account if you have ideas for several posts
We want other people to share their love of the area.  We want posts with mass appeal – so nothing political or religious. We reserve the right to refuse any post for any reason.  We will link to other posts when we feel it is appropriate.
Send us a message on facebook if you are interested and don't forget about guest posting about other places in South Dakota.