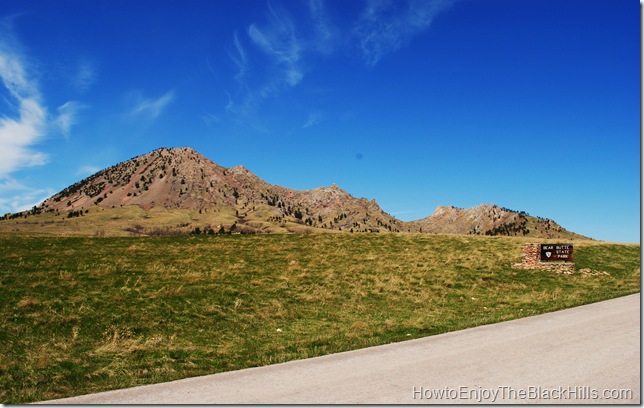 Bear Butte State Park is home to Bear Butte.  This mountain is  held sacred by native Americans.  They believe this is a place where the creator speaks to them through visions and prayer.  After visiting, I'm sure you'll have a new found respect for the area too.
There is an Education Center at the base of the summit trial.  It is open 8am to 6pm May through September.
Hiking/Horseback Riding/Mountain Biking
Hiking to the top of Bear Butte will give you some spectacular views of both the Black Hills National Forest to the south and the plains to the north.  There is a 1000 foot elevation gain on this 2 mile trail.
The park is also home to the northern end of the 111-mile Centennial Trail.  This trail was built in 1989 to celebrate 100 years of South Dakota's statehood.  The trail can be hiked in one shot or you can access it at many different trailheads throughout the Black Hills.  Mountain bikes and horses are allowed on much of the trail, however, there are places that only allow hiking (the Bear Butte summit trail only allows hiking).
Camping
The park is home to a small 15 site campground.  They are available on a first-come, first-served basis.  Possession or consumption of alcohol is prohibited at the park because of it's sacred status.


Bear Butte Lake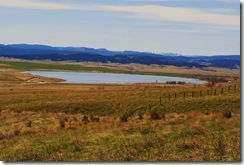 The park is home to this small lake.  There is a boat ramp and fishing dock.  If you have a South Dakota fishing license, you can fish for Bullheads, Crappies and Northern Pike.
Location
The park is located on Highway 79 just north of Sturgis SD.

View Enjoy the Black Hills in a larger map
More Information
Visit the SD Game, Fish and Parks website.
Related Pages