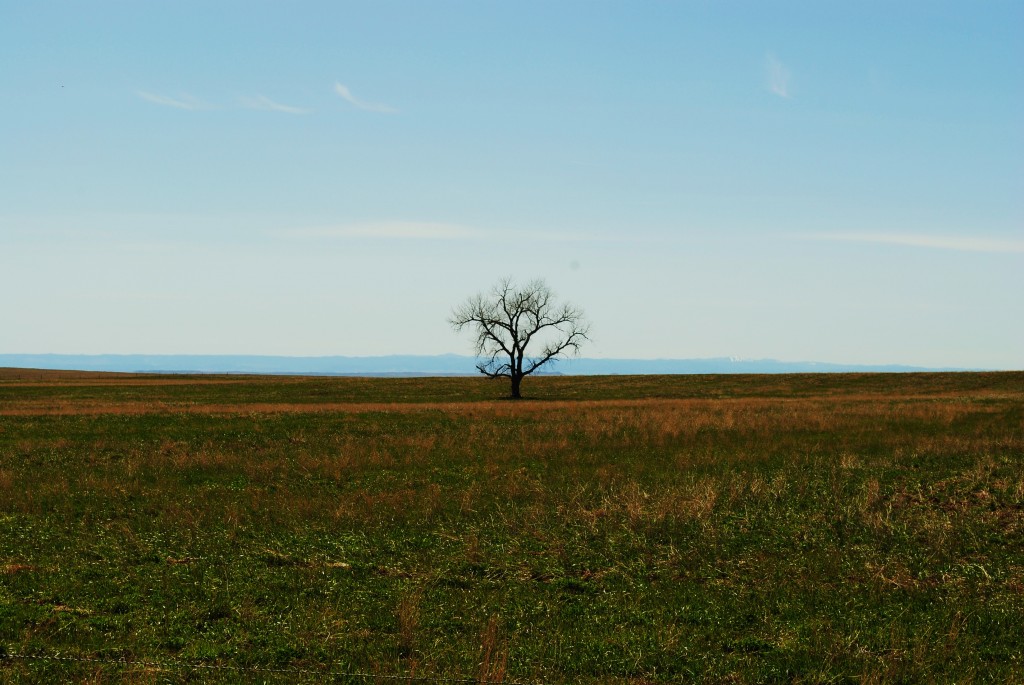 The Black Hills can be seen in the distance from Hope Road near Union Center, SD.  If you look real close (you may have to click on the picture to see a larger version) to the right of the tree, you can see the snow on Terry Peak.
Where is Union Center, SD? 45 miles East of Sturgis on Highway 34.  It was a great day for a drive in the country.
Where is your favorite view of the Black Hills?