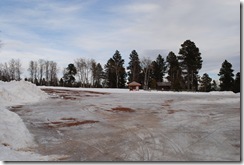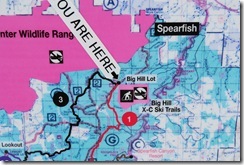 At the end of trail 3 and the beginning of trail 1 of the Black Hills Snowmobile trail system is the Big Hills Lot.
This is the closest access point to the trail system from Spearfish. And it is just across the road from the Big Hills Trails.
How do you get to the Big Hills Lot?
The Big Hills Lot is located 8 miles southwest of Spearfish on FSR 134 also known as Tinton Road.  It is a pretty decent gravel road, but you'll want four-wheel drive to get through any snow you may encounter.
Maps are available at many businesses throughout the Black Hills.  Also, the South Dakota Game, Fish and Park website has maps and more information about Black Hills Snowmobiling.