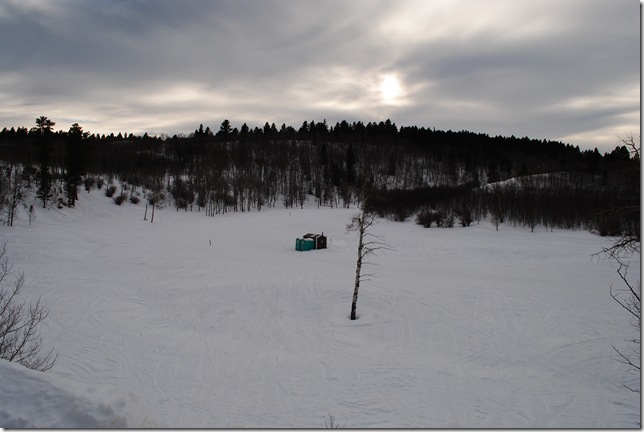 There are just a few warming houses along the Black Hills Snowmobile trail system.  This is one of them.  The only bathroom and warm spot for miles.  However,  I believe most people don't mind being so far away from everything.
More Information about Black Hills Snowmobiling
Visit the SD Game, Fish and Parks website for more information.  Maps are available throughout the Black Hills at many businesses.
Two nearby access points are Dumont Trailhead and the Big Hills Lot.