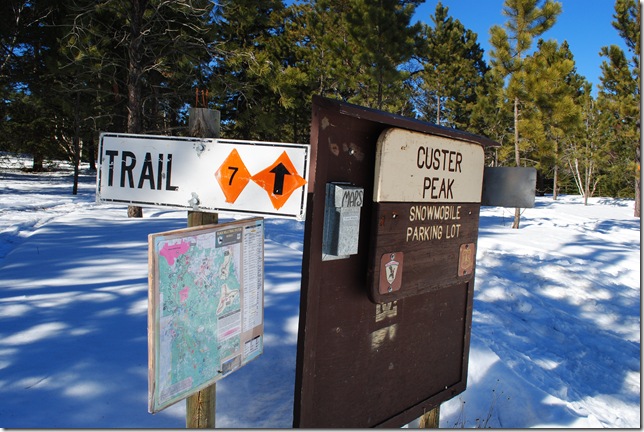 The Custer Peak snowmobile lot is just south of Deadwood on Hwy 385.  It is just 1/2 mile off the highway on Forest Service Road 216 and is located next Mystic Hills.
This lot connects you to trail 7 of the Black Hills Snowmobile Trail System.  A trail that has 350 miles of groomed trails and over a million acres of off-trail riding.
The trail map is found at many businesses throughout the Black Hills.  Or, visit the South Dakota Game, Fish and Parks website for downloadable maps and more information.  Trails are open December 1st to March 15th.