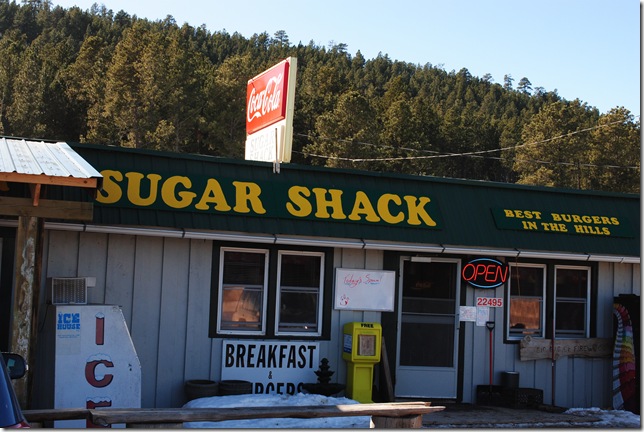 Have you ever wondered where to get a great burger in the middle of the Black Hills?
The Sugar Shack is a great place to get good eats when you're playing in the central Black Hills.  They serve breakfast, lunch and dinner at great prices and good sized portions.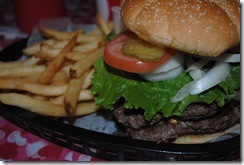 We stopped at the Sugar Shack for burgers and we were impressed.  These are huge burgers.  I ordered the bacon double cheeseburger because I was really hungry.  That burger was so big I could hardly finish it.
They make the burgers with generous half pound patties and for just a little extra you can add fries and/or go deluxe (tomato, onion and lettuce).
I love the atmosphere of the Sugar Shack.  It is definitely a "mom and pop" joint.  You can sit at a bar that faces the grill and chat with the cook while your meal is being prepared.  There is also a small dining room where you can soak in the comfortable feeling of the room.  There is also a large outdoor patio, perfect for that summer time burger.
How do you get there?
The Sugar Shack is located on US Hwy 385.  It is south of Deadwood about 20 miles or from Rapid City it is just a few miles north of the junction of Hwy 385 and Hwy 44.
More good food in the Black Hills
If you saved room for dessert don't forget that the Chubby Chipmunk is just 20 miles straight up the road in Deadwood and they have the best truffles you may ever taste.  And, if you're in Deadwood Mustang Sally's serves up a great burger too.
If you are closer to Hill City, I've never had a bad meal at the Alpine Inn.
What's your favorite place to have a burger in the Black Hills?