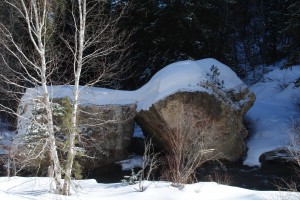 Kissing rocks in Spearfish Canyon can be seen from Highway 14A just after mile marker 20.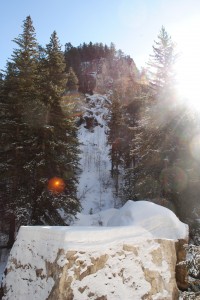 It is rumored that two deer were killed when this rock broke lose and rolled down the mountain.  This interesting evidence of the constant erosion of the canyon.
Just across the road is Eleventh Hour Gulch, check it out you won't be disappointed.
Continue heading to Savoy and you will find the Little Spearfish Falls Trail.  And behind the Spearfish Canyon Lodge you will find both the 76 Trail and Roughlock Trail.
The hiking options are nearly endless in Spearfish Canyon.  Get out there and explore, it is public land for the public to enjoy!