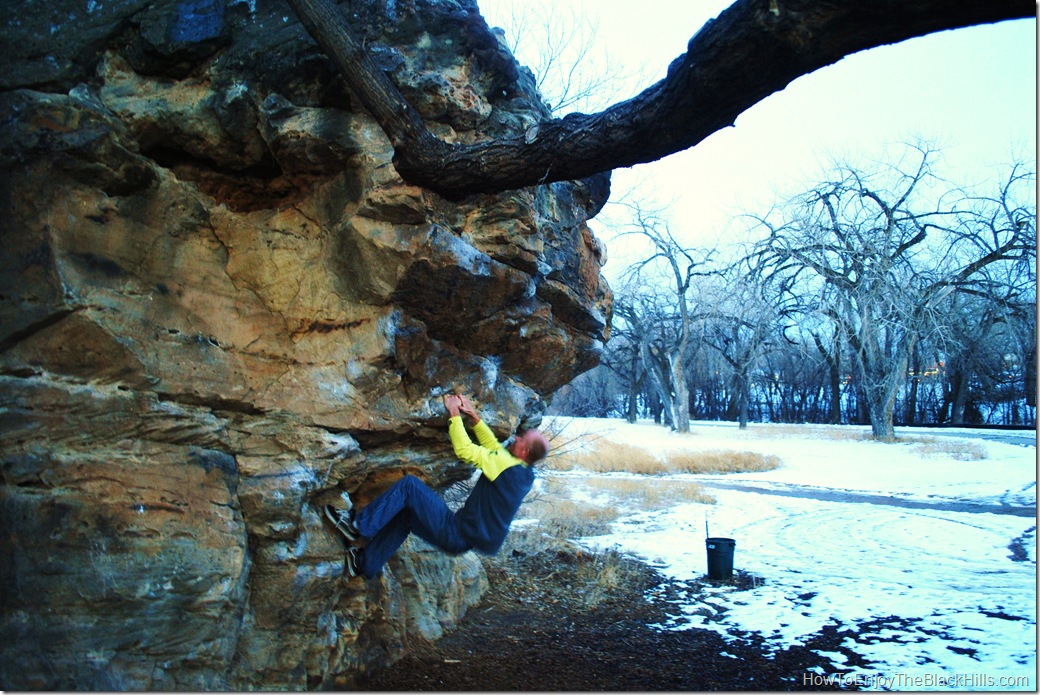 Vegan rock, Settler's Rock, Meat Packing Plant Rock whatever you call it, call it a great place to do some bouldering in Rapid City.
Where is Vegan Rock?
It is located on M Hill near Rapid Creek in the area where the Meat Packing Plant was.
The area is now Hanson-Larson Memorial Park or HLMP.  On their map Vegan Rock is labeled as Climber's Node right at the beginning of Cowboy Hill Road.
More Outdoor fun in Rapid City
HLMP park is a treasure right in the middle of the city, also known as M Hill.  It is a 300 acre park with over 12 miles of trails.  Trails that can be use for biking, hiking and running.  And, there are trails for all skill levels.  Plus there are more rocks to climb on.
Have you been to HLMP?  What is your favorite part?