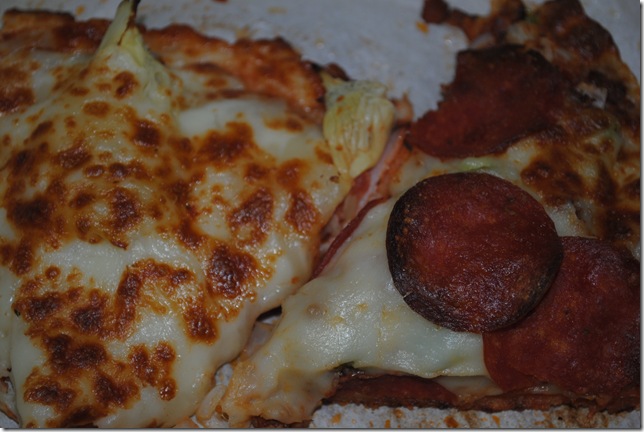 Did you know you can get gluten free pizza in Rapid City?
Beau Jo's is located at 2520 West Main Street in Rapid City, in the same building as Haggerty's Music.  It is a great pizza place with a huge menu both gluten free and regular.  We'd been craving pizza since we decided to trim gluten out of our diet and we found some great pizza.
The pizza is loaded with toppings.  The crust is light and tasty.  It was exactly what I wanted.  They even have gluten free beer, if you are looking for some suds to go with your pizza pie.
The flavors we tried:
Gluten Free Yukon.  (on the left in the picture above) Loaded with pizza sauce, Canadian bacon, artichoke hearts, roma tomatoes and both provolone and mozzarella cheese.
Gluten Free Sausage Combo. (on the right in the picture above) Has pizza sause, pepperoni, Italian sausage, green peppers, red onions, mushrooms and mozzerella cheese.
They have so many more flavors I'd like to try like the Pacific Plantation and the Mama Mia.
Have you eaten at Bea Jo's yet?