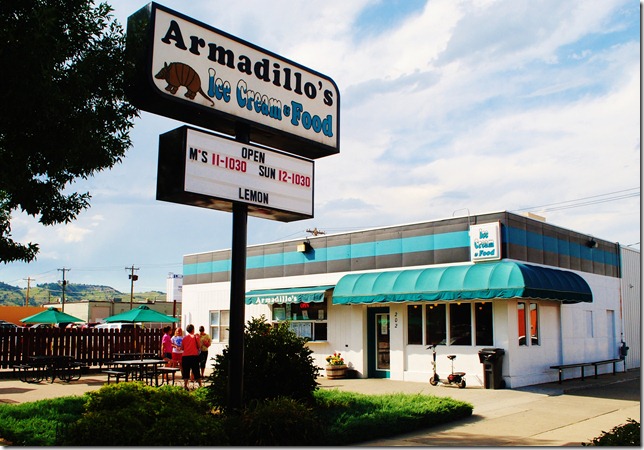 Where do you get great ice cream in Rapid City?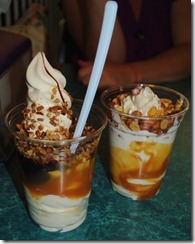 I suggest you checkout Armadillo's.  It is downtown at 202 Main Street.  They not only serve ice cream, but food too.
Menu items include shakes and malts, flavor of the day, sundaes (lots and lots of sundaes) and more.
I recommend the Tyler's Turtle Sundae or the Salty Dawg Sundae (pictured to the left)
Next time you find your self downtown Rapid City treat yourself to some ice cream.