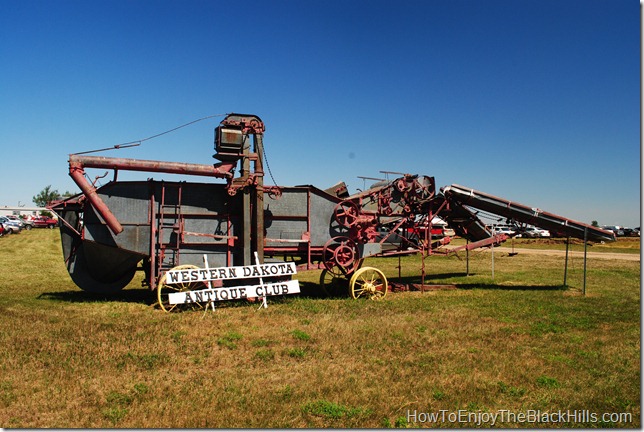 The Black Hills Steam and Gas Threshing Bee is a great place to see some old machines at work.  Giant Engines like the 100 ton, 750 horse power Corliss Engine that was moved from Hill City.  To little engines that run washing machines.  And, hundreds of antique tractors and steam engines.
The Threshing Bee is held the third weekend in August each year with activities on Friday, Saturday and Sunday.  There are parades, tractor pulls and many historic displays.  There is a train for the kids and at least two different places serving food.  There is also a shingle mill and a saw mill in operation.  And, of course the thresher runs periodically.
The show is held East of Sturgis on Hereford Road about 1/2 mile past the airport (or about 1 mile past the Buffalo Chip).

Sturgis on Dwellable
If you have any interest in old farm machinery be sure to include this in your late summer plans.
Here is a video of some of the stationary steam engines.
Visit the Western Dakota Antique Club website for more information.