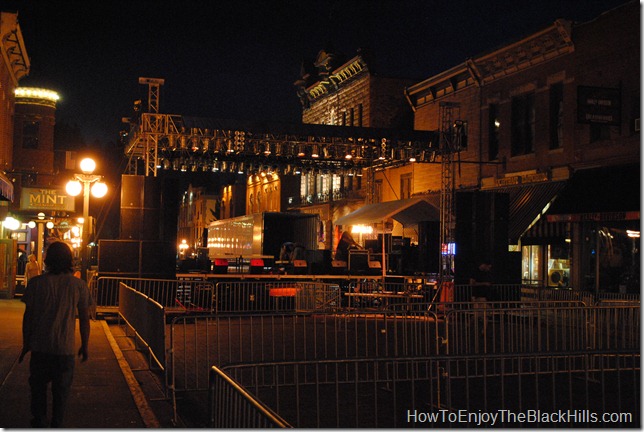 The stage is slowly being put together on Deadwood's Main Street, preparation for Kool Deadwood Nites.
The 2011 Kool Deadwood Nights are just getting started.  The big Main Street Concerts are Friday and Saturday night.  Enjoy music from The Kid & Nic Show, DD and the Fayroh's, the Spinners and the Drifters.   A whole weekend packed with classic cars and great entertainment.
This may be the largest Deadwood event of the year, however that doesn't mean the fun will be over until next year.  The Deadwood Jam is coming up September 16th and 17th.  Oktoberfest is September 20th through October 1st.  And, the South Dakota Festival of Books will be held in Deadwood this year October 7th, 8th and 9th.
I'm not sure if all the hotels in Deadwood are booked but the town sure is filling up.