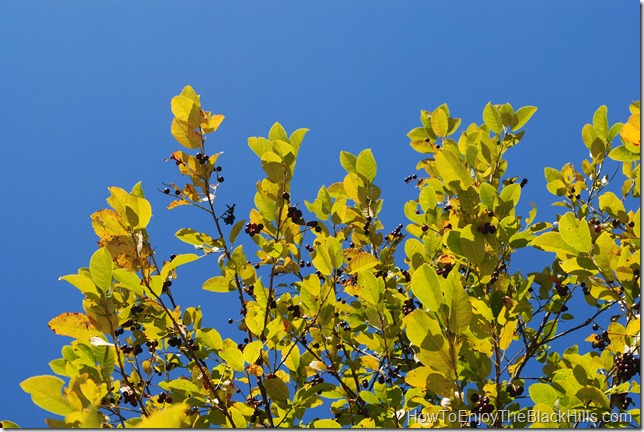 We were out for a drive in Spearfish Canyon the other day and noticed the chokecherries are ripe.  This time of year it seems you can't drive through the canyon without seeing someone pulled over to pick some of these miniature cherries.
They are plentiful in the along Spearfish Canyon Scenic Byway.  There were so many on BHNF road 222 just past Roughlock Falls that we didn't even have to get out of the car to pick them in some spots.  Picking berries has been a long time favorite activity of locals – the train used to drop people off in the morning, then pick them up in the evening with their baskets of berries.
Just another great way to enjoy the Black Hills.