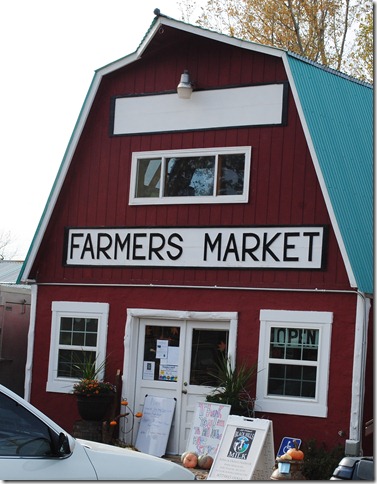 Finding raw milk and local grass-fed beef is easier than ever for Black Hills residents.  The Red Barn Farmer's Market in Spearfish is the place for locavores in western South Dakota.
They are open 11am to 6pm Monday through Saturday.  This is the new retail face of Black Hills Milk.  Not only can you get milk and beef, they have eggs, cheese, jams, jellies and lots of local seasonal produce.  When I was in the other day there was lots of squash and hydroponic cucumbers and herbs.
Where is it located.
You'll find the market right next to Crow Peak Brewery at the corner of Highway 14 and Evans Lane.  Or, about a block west of Guadalajara's.
What is your favorite item from the market?
I love the eggs, the yolks are so yellow!