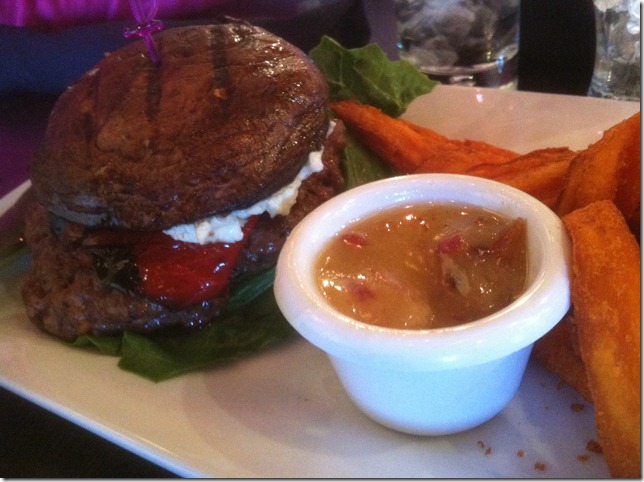 Since I've eliminated gluten containing grains from my diet, it hasn't been that hard to find great places to eat in Rapid City and the Black Hills.  Prime rib and crab legs at the Gold Dust, Gluten-free crust pizza from the pizza lab or just a good burger sans bun.  Murphy's takes the gluten-free burger to the next level.  A mushroom bun.
They have a large menu to please almost anyone.   I loved the sweet potato fries.  The Shepard's pie looked pretty tasty too.
We found our server and the staff to be attentive and friendly.  There is a large outdoor patio and the interior is spacious as well.