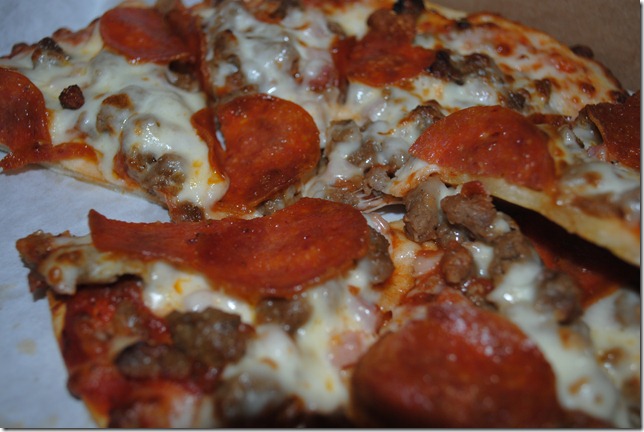 Since eliminating gluten grains from my diet two years ago, I've lost 45 pounds, eliminated chronic joint pain and heart burn… but, I have not eliminated my occasional craving for pizza.  Lucky me, the Pizza Lab in Central City now has gluten free crust.
I've enjoyed the gluten free pizza at Beau Jo's in Rapid City, and now it great to have options in the Northern Black Hills.  Just the crust is gluten free, so this may not be an option for celiacs – just for people who keep their gluten exposure to a minimum.
Many Choices
They have so many unique flavors to choose from you'll have to eat there several times to try them all.  My favorites are the Meatza and the Thai Chicken.  Visit my Deadwood website to see the Pizza Lab menu.
And, don't forget most truffles at the Chubby Chipmunk are also gluten free.  So save room for dessert and make the short drive after you finish your pizza.