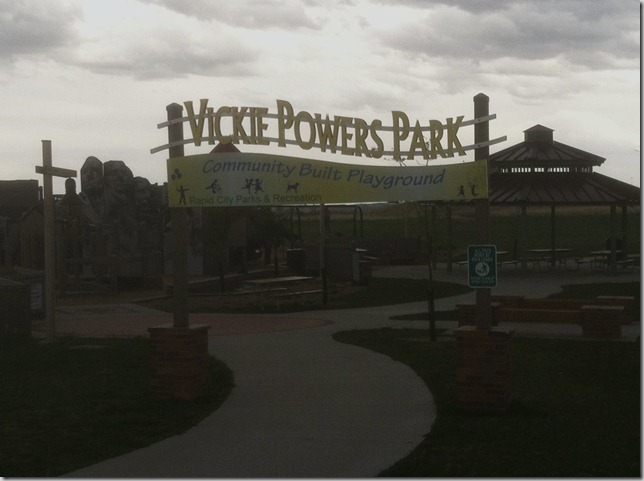 This is the newest park in Rapid City and the only park north of I-90.  And, what a unique park it is.  This 26 acre park is named after Vickie Powers who died in 1995.  She had been very active in the North Rapid City Community.
The amenities include walking paths, picnic areas, restrooms and a huge playground.  The playground has separate areas for smaller children.  And, lots of  great little nooks and catwalks for kids to explore.  This could be a great place to relax a bit for people who have been traveling on Interstate 90.
To fully appreciate this park at 940 Kathryn Avenue (just north of Lowes and Best Buy) you have to see it, until then check out this video I shot of the park.