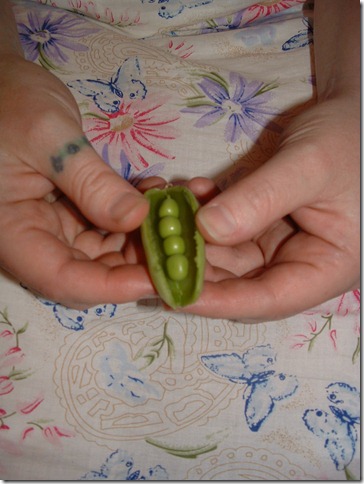 The local food movement is growing across the country including the Black Hills.  People are seeing the benefits of getting their food from a local farmer.  The food is fresher and there is more variety.
Community Supported Agriculture (CSA) is advantageous for both the consumer and the farmer.  Members help sport the farm financially and lessen the risk of farming.  In exchange for your support of the farm you receive part of the crop, usually a weekly box of produce.  This will vary by farm and time of year.
Black Hills CSAs (that I know of)
Cycle farms
2012 is the first year for Cycle Farm in Spearfish Valley.  My family has purchased a share and we will be excited to share our story of being a CSA member throughout the growing season.
Bear Butte Gardens
A CSA located near Sturgis.  Their produce is all natural – no chemicals used to grow.  Non-certified Organic, they have started the three year process to become certified.  Visit the Bear Butte Gardens website to learn more.
Battle Creek Gardens
A small farm located near Hermosa SD. They grow more than 70 varieties of vegetables, melons and herbs. The are Certified Naturally Grown, which is another way of saying they use all organic practices. Visit the Battle Creek Gardens website to learn more.
Joy Farm
They are offering shares that will include salad greens, herbs carrots, radishes, peas, beans, tomatoes, squash, cucumbers, beets, onions and more. They are located in Farmingdale (which is out by Caputa near Highway 44 – I think). Visit the Dakota Local Foods network to learn more about Joy Farms.
More
I know there are more CSAs in the area, please share in the comments below if you know of any other CSAs in Western South Dakota.
Fresh produce is also available all year long with the Bountiful Basket Co-op.  This program delivers a large amount of produce for a great price.
Red Barn Farmers Market is Spearfish sells raw milk, fresh eggs and local seasonal produce.
Where do you get local foods?