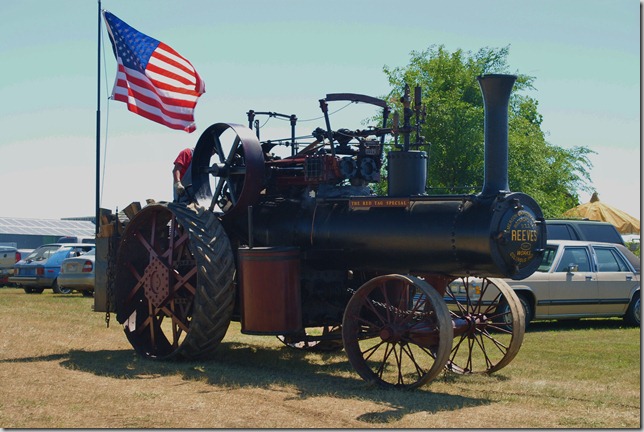 It is nearly that time of year again, time for the Black Hills Steam and Gas Threshing Bee – August 17th, 18th and 19th 2012.  It is held the third weekend of August every year.  This year's theme is Allis Chalmers and Briggs and Stratton and I expect there will be plenty to see.
Exhibits include: tractors, stationary engines, steam engines, model engines, old buildings, flea market, kiddie rides, sawmill, threshing, tractor pull and a shingle mill.  This is a great chance to see some old machinery in action.
The club has their own grounds just pass the Sturgis Airport on Hereford Road.  Write this on your calendar and plan having a good time.
Check out this video I shot of some of the Stationary engines you can view.
Visit the Western Dakota Antique Club Website for more information.