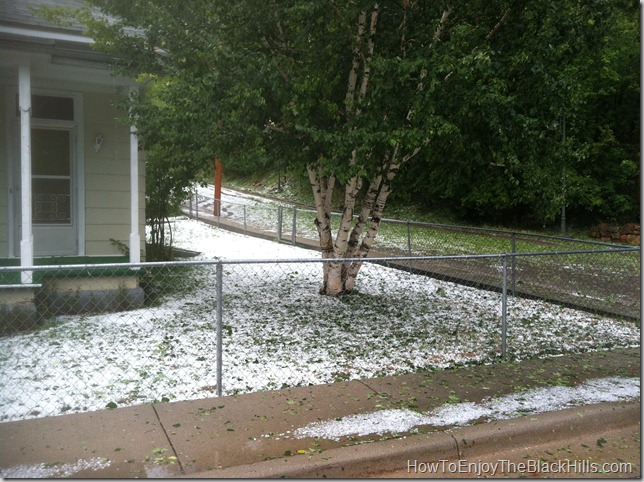 Hail just seems to be a normal part of summer in the Black Hills.  It occurs frequently in Deadwood.  It certainly is fascinating to see, but doesn't do much for my garden.
Just this morning I enjoyed breakfast in the front garden hoping to catch a glimpse of the humming birds that have been enjoying the bee balm.  The garden was lush and full, now tonight it is stems and shredded leaves.  Such is life,  the time I will save from not tending the garden I will now spend on walks in the forest and doing some more hiking in Spearfish Canyon.
Here is a video of some of the storm.