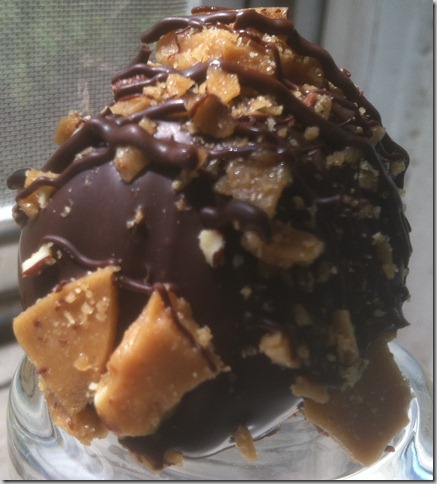 One of the benefits of living in Deadwood is that you can visit the Chubby Chipmunk anytime.  We just love to stop by and pick out a box of truffles.
These are really amazing truffles.  Batches are made in small quantities to ensure quality.  They are a chocolate lovers dream.  Rich and delicious.  My favorite is the Dark Chocolate "Trixie."
Plus, people with food sensitivities rejoice.  Most of the truffles are gluten-free.
They even have non-chocolate flavors for people who don't want chocolate or want to try something else.  The root beer float is another favorite in our house.  They even make a jelly bean truffle at Easter time.
You will find the Chubby Chipmunk on the south side of Deadwood, near the Mickelson Trail just before you turn south on Highway 385.
What is your favorite flavor?