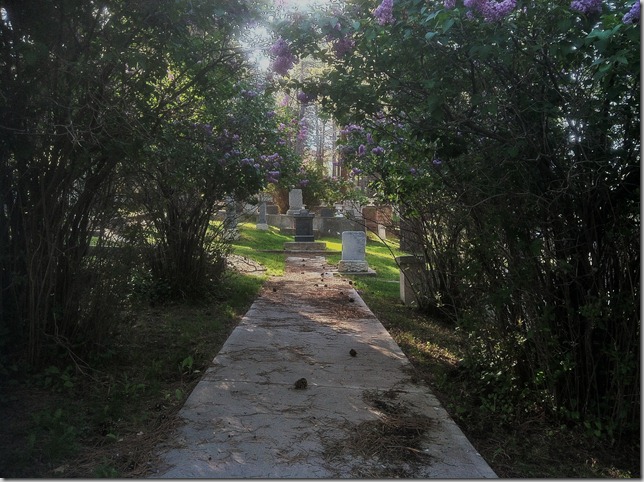 I have been working my way through Mount Moriah: Kill a Man…Start a Cemetery
by Helen Rezatto.  This gives more meaning to the collection of headstones above Deadwood.  I love that I can read about the people who are buried there and then go visit the graves.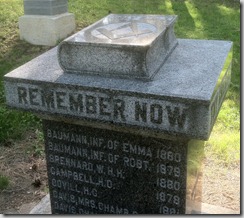 The Masonic Circle is a collection of 18 graves.  They are all around a stone Masonic Pulpit with a Bible on top.  The pulpit inscription reads " Remember now thy creator in the days of youth."  The base of the pulpit list the names of those buried in the circle.
Some of the buried include
Hugh Campbell – shot by stage robbers

Adrienne and Charles Davis – Mr. Davis was an assayer that tested gold for prospectors.  They were a popular couple.  Adrienne died at age 33 in 1878.  Mr. Davis followed less than a year later at age 38.  His cause of death was listed as "softening of the brain."
Judge Granville Bennett,  Mrs. Bennett and son Robert – The Judge was born in Ohio and slowly made his way to the Black Hills.  His first court was located in Sheridan, the site of the town is now at the bottom of the popular lake by the same name.
Many visitors come to visit the famous graves, I encourage you to take some time to stroll around Deadwood's Mount Moriah and see the final resting place of the people who helped build the city.  And, if you enjoy exploring cemeteries, be sure to checkout Deadwood's less famous but just as beautiful cemetery St Ambrose.