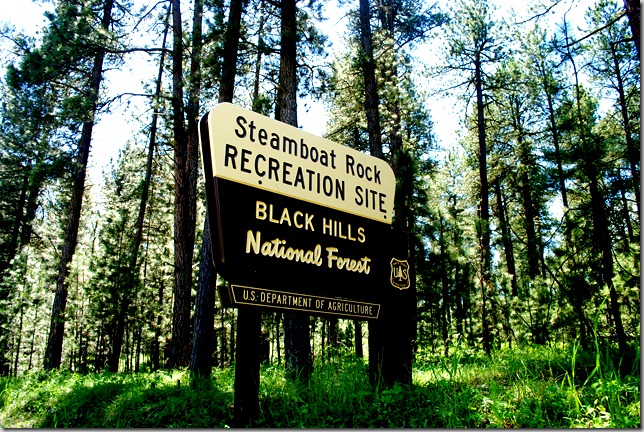 Steamboat Rock Picnic Area is just one of the 26 picnic areas found throughout the Black Hills National Forest.  It is a great place to spend an afternoon, enjoy a picnic along Boxelder Creek and then cross the road and explore the natural rock maze.
This is a day use area and requires a small payment per day.  The Steamboat Rock area has 21 different picnic sites, plus there are restrooms (well you know, vault toilets).  Find yourself a nice picnic table next to Boxelder Creek and let the rest of the world melt away.
You can find the recreation site on Nemo Road, roughly about four miles past Nemo.  Watch for the sign.
Natural Rock Maze
Just across the road from the day use area, you'll will find a bunch of rocks know as the "rock maze."  I'm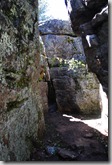 sure the area goes by several different names but I've always heard it called the rock maze.
This is a fun area to climb around and explore.  The rock are cracked in several places creating a maze effect or natural rock corridors.  It is fun to run around and play here.
There are plenty of other recreation opportunities in the area.  The Boxelder Campground and Boxelder Creek Trailhead for the Centennial Trail are both located nearby.  Plus Dalton Lake about 20 minutes away from here.