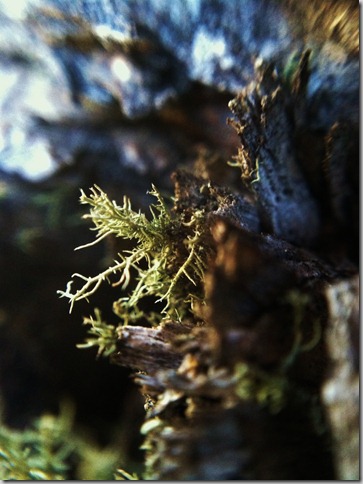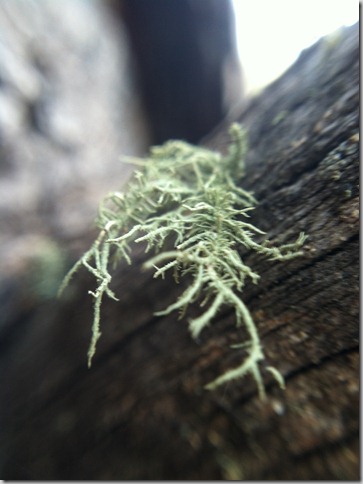 Usnea Lichen is found throughout the Black Hills,  it is the result of a symbiotic relationship of algae and fungus.  It is also known as Old Man's Beard.
I'd always thought is was some type of moss (like Spanish Moss), but moss is a type of plant and Usnea Lichen is not a plant.  It has been used medicinally for bacterial and fungal infections.  Read more about some of the traditional uses here.
I took the photos of the lichen on my Iphone 4 with  the Olloclip 3-in-1 Lens for iPhone 4 & iPhone 4S
.  This is my new favorite toy, I can get really cool photos without luging around my big DSLR camera.