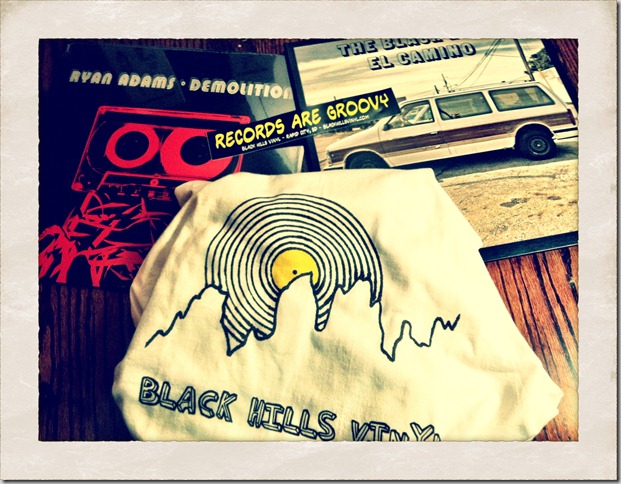 I made my first trip to Black Hills Vinyl recently.  What a great addition to downtown Rapid City.  I just love digging through records looking for great music.
It only took me a few minutes to find a couple of records that I had to have.  The selection is really great – a mix of old and new.  Plus, they will try and locate any record that you'd like.
It is nice to have a store for audiophiles to visit in an age where most music is bought online.  There is something special about hearing music on vinyl.  It makes you stop and just enjoy the music, there is no shuffle and you can't just hit the next button.  You just sit and listen to the whole album.
Black Hills Vinyl is located in the Fairmont Creamery Building at 201 West Main in Rapid City.  Use the west entrance of the building to find the store.  And, follow them on Facebook to hear about their latest finds.