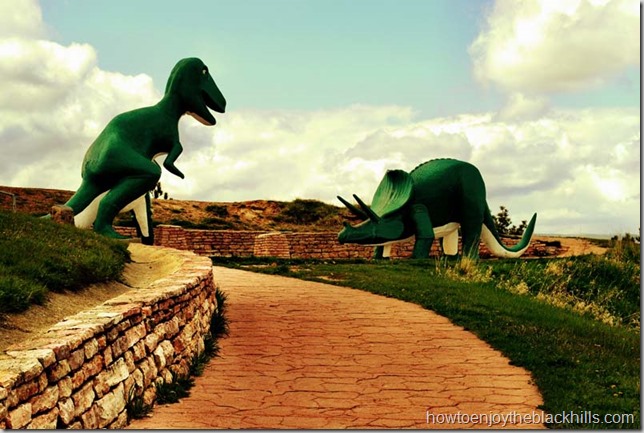 On a hill overlooking Rapid City, dinosaurs have hanging out since the late 1930's.  These "life sized" sculptures have been attracting people to 940 Skyline Drive for generations.  This historic roadside attraction is listed on the Register of Historic Places.
The park is operated by the City of Rapid City and admission is free.  You are able to walk among the dinosaurs and you are also treated with great views of the city and the Black Hills.  The trail is somewhat steep in places and there are stairs too – so the area may not suitable for everyone.
If you are in the area, take some time to walk with the dinosaurs.  Just to the north of the park is M Hill, miles of trails great for hiking or biking – or even a little bouldering (vegan rock is popular).
This is a perfect place to let the kids run off some energy and plan the rest of your time in Rapid City.