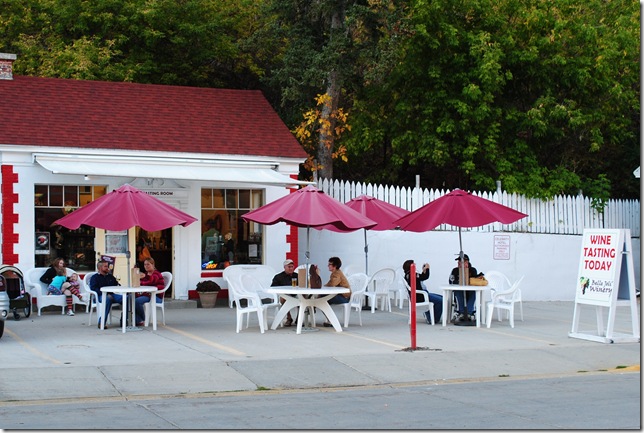 Deadwood has a great wine tasting room right on Main Street.  It is located at 594 Main St, just across from the Mineral Place.  There are tables outside that provide the perfect place to watch people go by while you enjoy your glass of wine
About the winery
It was started in 2000 by the Jackson family near Belle Fourche SD. In 2007, they added twenty more acres of grapes to ensure the future of their wines.  Visit their website for more information.
The wines
St Cab – a blend of Cabernet Sauvignon and South Dakota St. Croix
Mon Cherry – Cherry dessert wine, that taste amazing
Frontenac Reserve – Fruit tasting with essence of strawberry
Dakota Breeze – a light semi-dry white wine
La' Lure – Semi-sweet Riesling
Days of 76 – A blend of Cabernet sauvignon and St. Croix
Black Hills Wineries
I just love that we seem to be getting more and more wineries in the area.  Schade has a tasting room in Deadwood too.  In the Hill City area be sure to visit Prairie Berry and Stone Faces Winery.
What is your favorite South Dakota Wine?