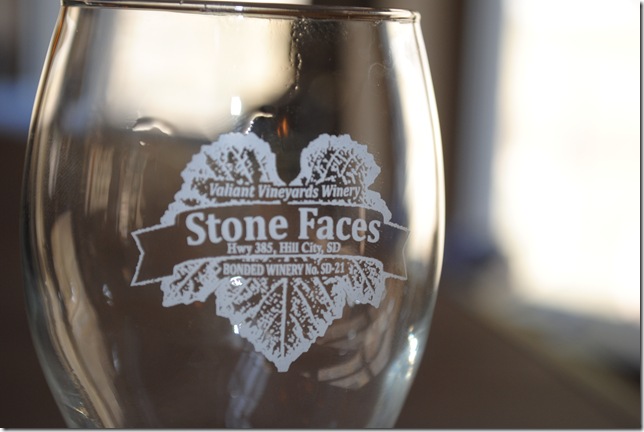 Stone Faces Winery has a great tasting room in the Hill City area.  Stone Faces is Valiant Vineyard's second winery.  Valiant Vineyard is base out of Vermilion, SD.  They are putting down roots in the Black Hills though, they've planted 25 acres of grapes near Spearfish and have plans of distilling spirits at their Hill City location.  Plus, they have a great selection of wine.
Stone Faces white wines
Dakota's Best Chardonnay

Canyon Lake

Rushmore White
Stone Faces Red Wines
Sturgis Merolt

Artisan

Ameritage 2004

Rushmore Red

Turkey Ridge Merlot

Holiday Red
Stone Faces sweet wines
Black Currant

Buck Naked

Pasque

Sweet White

Strawberry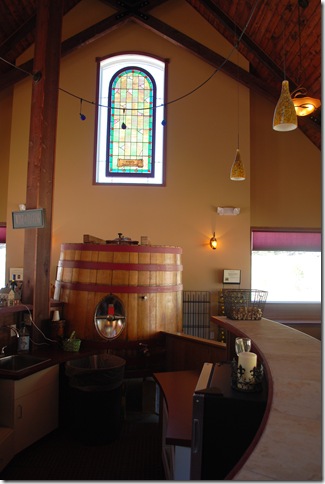 Stop and have a taste.
Visit the Stone Faces Website for tasting room hours.  You get three free tastes, I wouldn't call them free, because you'll want to buy some wine to take home with you  (but that is a good thing).
More to do in the area
Since you are in the mood to taste wine, you might as well visit Prairie Berry Winery too.  Prairie Berry is another South Dakota Winery that makes great South Dakota inspired wines.
And, if you are looking to have lunch, the Alpine Inn in Hill City is always a hit.  The German fare for lunch is a meal you'll find yourself craving.