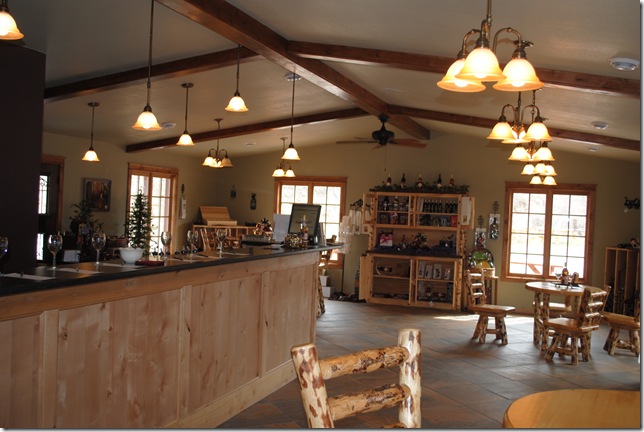 Schade tasting room in Deadwood, SD is a great place to try some South Dakota made wine.
Schade Vineyard and Winery is based in Volga SD.  They planted the first vines in 1999 and now have over 1000 producing vines.  In addition, they purchase other grapes and fruits of South Dakota from growers within 200 miles of the winery.
I really enjoy South Dakota wines that use native fruits to get that regional flavor.  Making unique wines with definite South Dakota influences.  It is great to taste wines made with rhubarb, Buffaloberry, plum and chokecherry.
Red Wines from Schade
Signature Red
Dakota Red
Oakwood Red Table Wine
Tawny
White Wines from Schade Vineyard
Prairie White Table Wine
Goldsmith White
Fruit Wines by Schade Winery
Blackberry
Cranberry
Cherry
Plum
Chokecherry
Elderberry
Buffaloberry
Raspberry Apple
Honey
Rhubarb
Strawberry Rhubarb
If you are in the Deadwood area be sure to stop in for a free tasting.  I'm sure you'll want to take a few bottles home with you.
Where is the Schade Tasting room in Deadwood?
Schade is located on Hwy 14A right before you get to the city of Deadwood.  It is located in Boulder Canyon in the same building as Canyon View Amish Furniture.
From Spearfish, take Highway 85 south.  When you get to the junction with Hwy 14A, turn left (east) and you'll find the tasting room at the bottom of the hill.
Visit the Schade Website for current hours.
More South Dakota Wine
Deadwood has another tasting room, be sure to visit Belle Joli right on Historic Main Street.
If you'd like to visit more wineries head south of Deadwood near Hill City you'll find Prairie Berry Winery and Stone Faces Winery.
What is your favorite South Dakota wine?