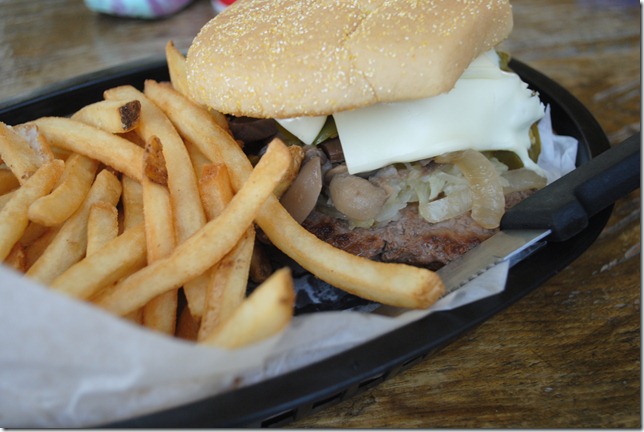 It is no secret, I love a good burger.  And, I've talked about burgers at the Sugar Shack before – but, you can't talk burgers too much.  Right?
I wanted to try the Kraut Burger – Swiss cheese, sauerkraut, mushrooms, grilled onions, green peppers and jalapenos.  Add a side a fries and this is a perfect lunch.  The burgers are 1/2 pound and the portion of fries was just right.  I'm definitely going to have the kraut burger again, it was cooked to perfection.
Other Sugar Shack Burgers to try
Sugar Burger – green pepper, onions and Swiss cheese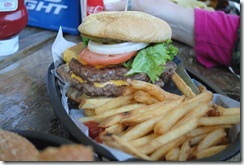 Mushroom Swiss Sugar Burger – Sugar Burger plus mushrooms
Bubba Burger – Bacon, pepper jack cheese, onions, green peppers, jalapenos and bbq sauce
Mushroom Swiss Burger
Double Bacon Cheese Burger
There are other things on the menu, but I will probably never try them.  I'll take "the best burger in the hills."
Need to work up your appetite first?
The Pilot Knob Trailhead for the 111-mile Centennial Trail is just about one mile away.  Burgers at the Sugar Shack could be the perfect treat after a long hike.