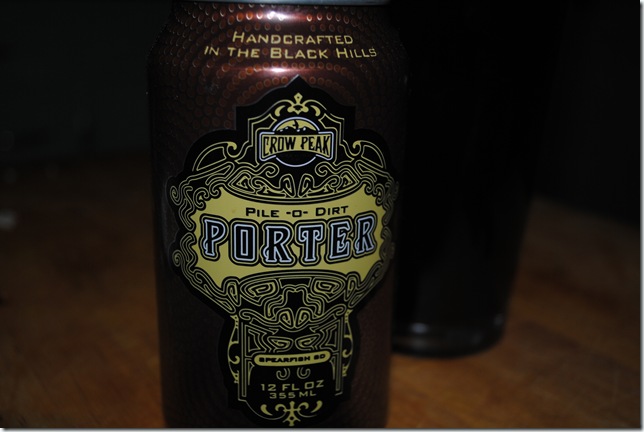 Are you looking for some great microbrews or hand-crafted beers in the Black Hills?  Yes… Then you have to check out Crow Peak Brewing Company in Spearfish SD.
The first beer I tried from Crow Peak is still my favorite.  Pile O' Dirt Porter.  This is a dark beer that is smooth and rich.  I love the flavor and the finish is great too.  They are now distributing Pile O' Dirt and 11th Hour IPA throughout South Dakota.  I picked up a six-pack at Lynn's Dakotamart in Lead.
Or you can go straight to the source and have your growler filled.  They are located in Spearfish at 125 West Highway 14.  Visit their website for hours of operation and a map.
If you are not into beer but still want to enjoy some regional fermented beverages, the Black Hills is home to several wineries(and more all the time).  Visit the Belle Joli and Schade tasting rooms in Deadwood.  Or, check out Stone Faces and Prairie Berry down by Hill City.
What is your favorite beverage brewed in the Black Hills?