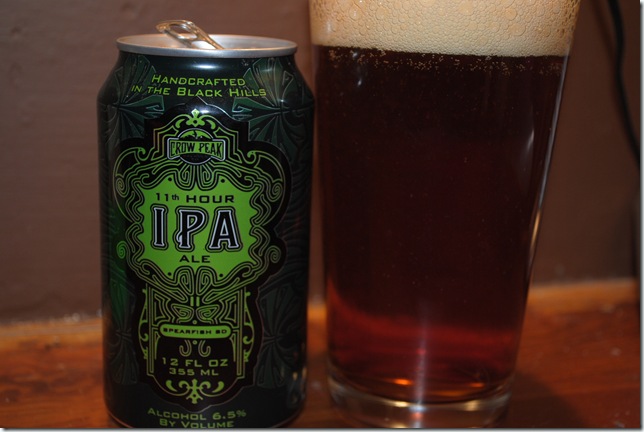 Pure Hoppiness, is right.  This IPA from Crow Peak Brewery does have lots of hop aroma and flavor.  If you want to try a Black Hills Hand-crafted beer, go for the 11th Hour IPA, named after the 11th Hour Gulch in Spearfish Canyon.  This beer can be found at stores throughout the Black Hills and at the brewery.  I found it at Pack Horse Liquor in Deadwood.
This IPA is a tasty beverage, however, I prefer their Pile O'Dirt Porter.  I've been know to buy Pile O'Dirt by the growler.
Not a beer drinker?  You won't go thirsty in the Black Hills.  There are great wineries throughout the area.  In Deadwood, visit Belle Joli and Schade tasting rooms.  In the Hill City area take a taste at Stone Faces and Prairie Berry.
What is your favorite beverage from the Black Hills?